My Little Paris
In 2008, the My Little Paris community counted 50 friends, today it is composed of thousands of followers. My Little Paris pampers its followers with a desire to surprise them every day. How? With secret and unusual addresses whispered in their mailbox, boxes slipped in their letterbox or inspiring ideas pushed on their phone.
I had the chance to work as a Front-End Developer for 4 years on the many identities of the brand.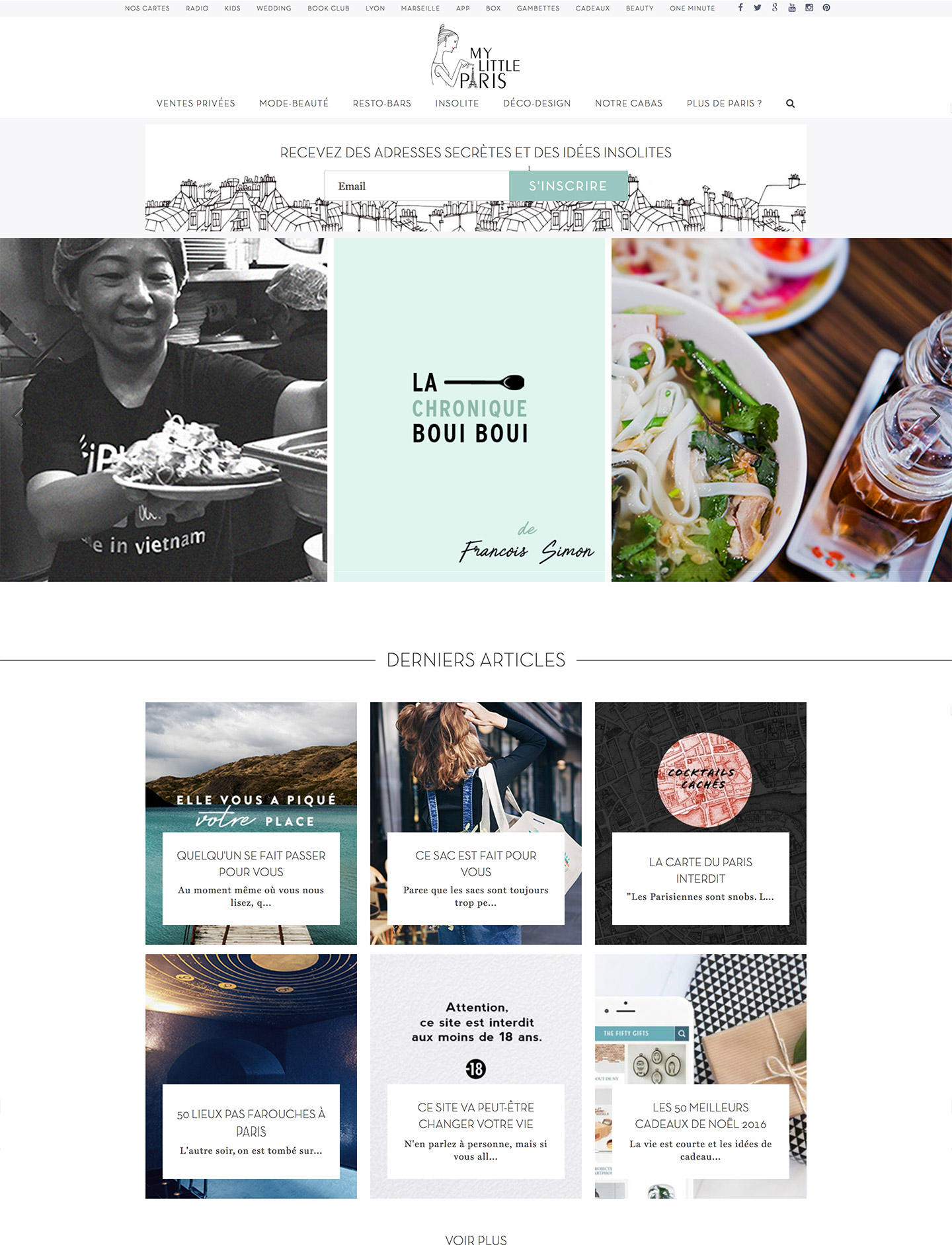 MERCI ALFRED
Merci Alfred is a male lifestyle media. The media was launched in 2009, as a Parisian newsletter which was still a bit confidential and offered good deals every week.
Today, Merci Alfred has been successful in reaching a target of urban men with an editorial style characterized by a short format: "It's a way of writing that requires a lot of effort from the author. You have to have a lot of ideas and a density of text all in the shortest format possible."
EDIE & WATSON
Founded in 2014, Edie & Watson was the first brand to offer uncorrected blue light glasses in France. Their carefully designed glasses protect against harmful light from screens. As soon as it was launched the brand was out of stock and directly distributed at Colette.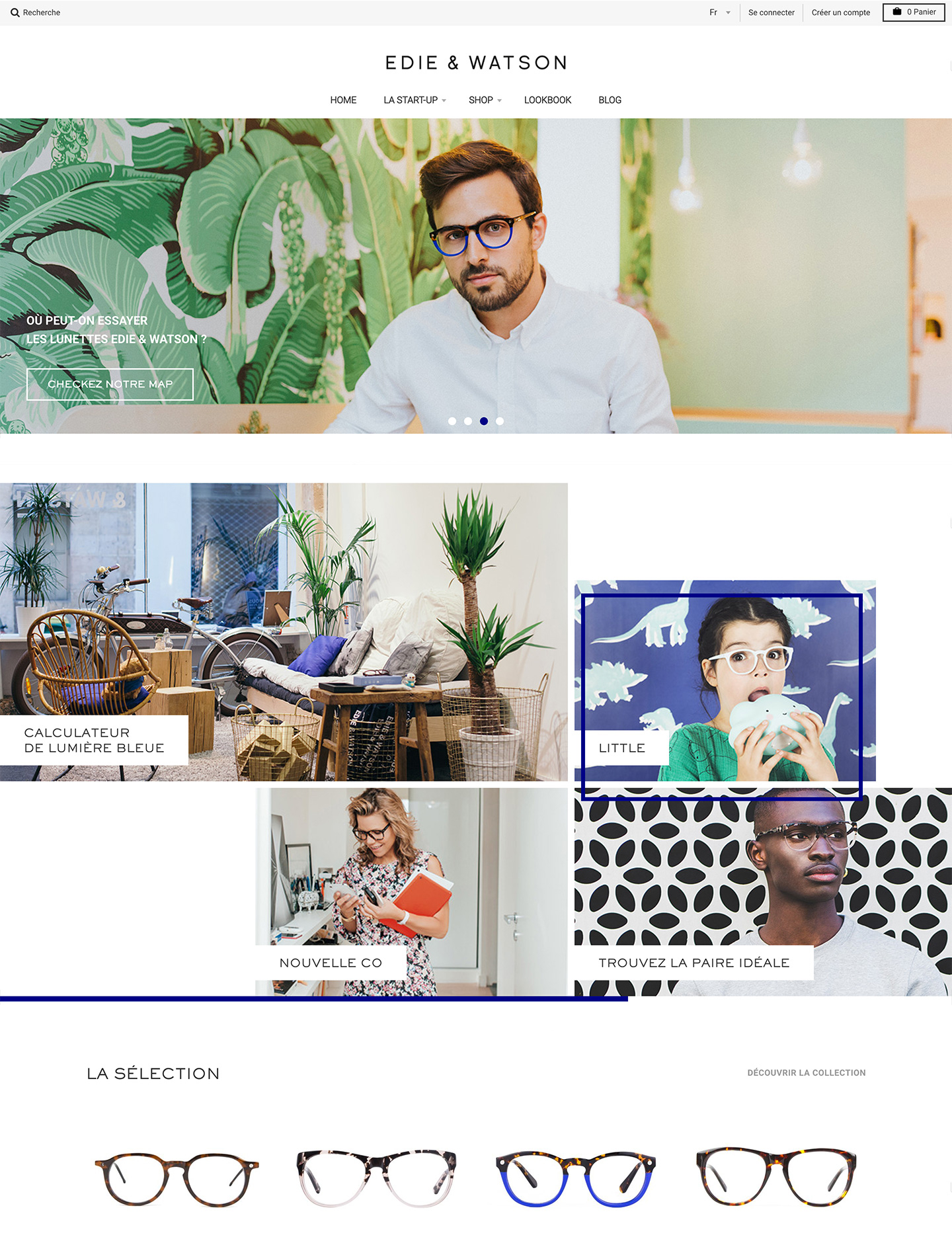 Loom
Don't you have the same feeling as us? Having to throw away damaged, pilled or deformed clothes, bought only a few months ago? Fast fashion is a form of programmed obsolescence that ends up costing a lot of money. To us, but also to the planet: consumption of raw materials, pesticides, toxic waste, exploitation in factories…
At Loom, we make cool clothes that last a long time without costing much. A model without intermediaries, where we get free of the superfluous to offer the best quality/price ratio possible.